< Go Back
The new 2019 SsangYong Korando is suddenly up there amongst the best mid-size SUVs with a level of quality and kit that puts it close to top of the class.
It's good looking. Judge for yourself. The fittings and trim are not far from Audi standards. The infotainment on top models has it all: Apple Car Play, Android Auto: the lot.
A 9-inch TomTom satnav touchscreen.
Repeat instructions in the 10.5-inch digital cluster in front of the driver.
It's comfortable and luxurious inside.
Everything is well thought out, including the cupholders in the door pockets.
There are eight of them altogether, so everyone gets at least one.
And they didn't forget bag hooks in the load area.
The Korando used to be favoured by caravanners for its diesel engines and, of course, a 136hp 1.6 diesel with 324Nm torque is still available coupled to 6-speed manual or 6-speed torque converter automatic transmissions and two-wheel drive or four-wheel drive.
But buying patterns have changed, and SsangYong expects 75% of Korandos sold in the UK to be with its 163hp/280Nm turbo petrol engine with two-wheel drive and manual or automatic transmissions. Details of that are a bit scant and, while the diesel is here now, petrol models do not arrive in the UK until "early 2020".
Prices for the Korando range start at a reasonable £19,995 for the 2WD petrol turbo manual, rising through a special trim and equipment diesel model for caravanners, to the 4WD diesel Ultimate automatic at £31,995.
That's the right side of Qashqais, Kadjars, Tucsons and Sportages, though nothing like Dacia Duster or MG ZS territory. (No mention of 'mild hybrids', PHEVs or EVs.)
Out on the road, maximum torque from 1,500rpm makes for an amiable drive with soft, slurry starts from the six-speed autobox. Steering and handling are fine without being in the same class as a Peugeot 3008. The fairly stiff suspension soaked up Oxfordshire roads very well, despite 235/50 R19 tyres. Nothing like as supple as Citroen's 'Advanced Comfort' suspension in the C5 Aircross, but perfectly acceptable.
Switching the dial to 'Sport' sharpened things up considerably and the Korando felt quicker than the 130HP C5 Aircross Blue HDI.
There's nothing special or ground-breaking about the rear seat folding arrangements. The rear seatbacks simply flop down onto the squabs leaving a reasonably level but quite high load deck. It's not clever, like a Honda Jazz or HR-V, but what other SUV's are?
At least, the two separate horizontal load decks provide some versatility and, with a tyre repair kit instead of a spare wheel on most versions, the load area increases from 408 litres to 551 litres.
Happily SsangYong did not forget to fit load tethers that, on some SUVs, are sorely missed.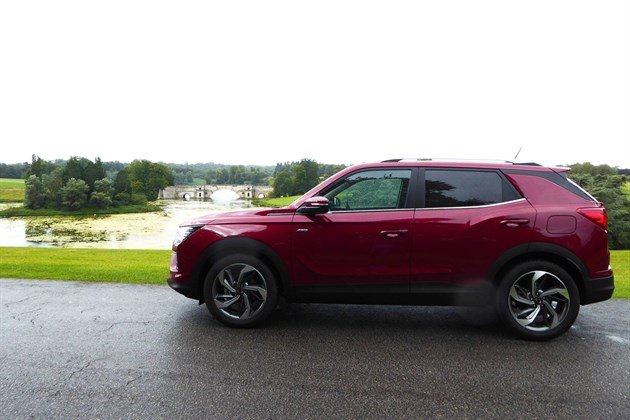 SsangYong's research has told the company that SUV buyer's priorities are good looks, a high-quality interior and the latest infotainment systems, in that order, so that's what 'Ssurprisingly SsangYong' provides in the new Korando.
Apparently, a long warranty is only 5th on the list of SUV buyer requirements, long after looks, interior and infotainment, probably because most cars these days are bought on PCPs and swapped after 2 to 4 years.
But what SsangYong's 7-year 150,000-mile warranty says to me is that SsangYong couldn't afford to offer it unless they had huge confidence in the quality of the cars. And if you are buying a SsangYong to keep, you aren't going to be laying out big money on out-of-warranty repairs.
More at SsangYong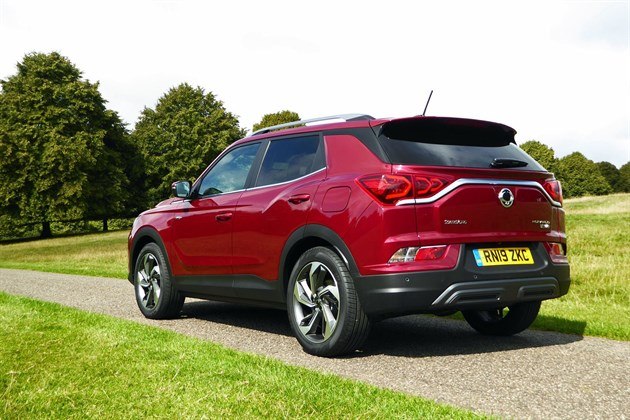 Related Press Releases